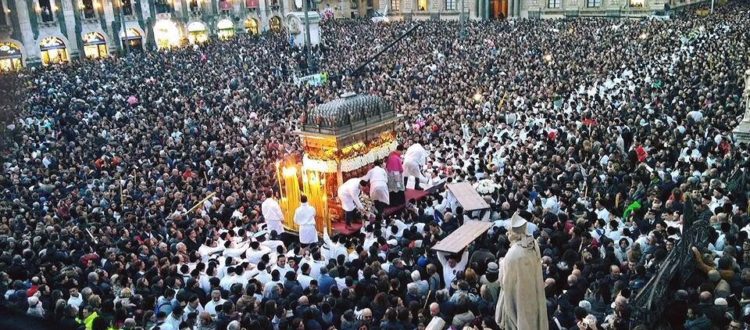 The feast of St. Agatha is the most important religious festival in the city of Catania. It is celebrated in honor of the patron saint of the city and involves and attracts a considerable number of participants making it one of the most famous and followed religious feasts.
It takes place in February, a period in which the mild climate of Sicily allows you to fully enjoy all the moments of the party, the illuminations of the streets, the delivery of candles on the fercolo – in the Sicilian language "cannalore" -.
Do not miss the lyric-symphonic concert with the fireworks that takes place on the evening of February 3 – a sira or tri – in Piazza del Duomo, in front of the cathedral.