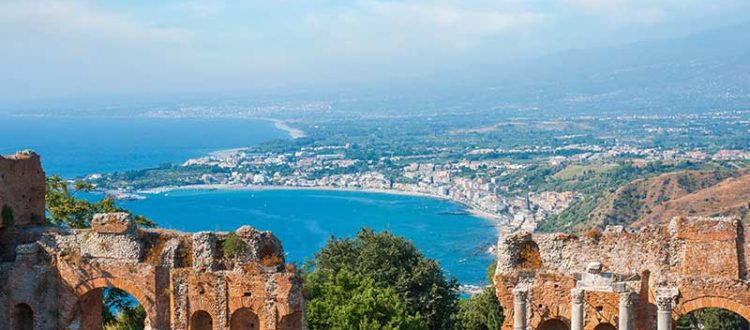 Universally recognized for its marvelous beauty, the pearl of the Ionian is considered, as Goethe said, "a little corner of paradise on earth". The "Ancient Theater" which symbolizes the original noble Greek soul, is accompanied by a splendid position from a panoramic and naturalistic point of view enhanced by the presence of many monuments and places of historical and architectural interest. International events such as the Taormina Arte and the TaorminaFilmFest further increase the reputation, the charm and the attraction of this enchanting village.
The exaggerated influx of tourists from around the world, unfortunately, alters the use of the charm, so we recommend visiting it in the early morning or late evening, to be able to enjoy without the pressure of the crowd.
It is easily reachable from Villa Maria by train or bus, with a stop at Giardini Naxos.