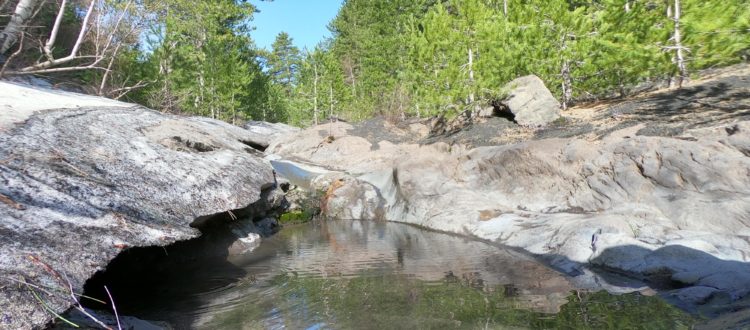 Hike to the Etna volcano, not only the lava rock, the Sciambro creek.
The volcano Etna is not just black lava rock. In this article I want to talk about the Sciambro Creek.
Sicilians call the Etna volcano "a Muntagna" . "A muntagna" changes its image with the change of season. These shots were taken at the creek Sciambro.
Homeholidayvillamaria,  today  B & B Villa Maria is the perfect base for exploring the Etna volcano.
On April, when the first heat melts the snow fell during the winter, is the time when you can watch the flow of water in streams Etna.
One of the places where it is easy to observe this phenomenon is the Sciambr creek.
This simple but evocative walk is only 29 km from the B & B Villa Maria, check the route by car.
The starting point is where the "mareneve road" crosses the Sciambro river.
Park the car at the intersection that leads to the "Primo Monte" viewpoint.
After leaving the car I suggest you go up the river, upstream of the paved road.
This hike is very simple.
Equipped with trekking shoes, go up the stream, both along the riverbed and remaining on the banks, always paying attention to the ground made slippery by the water.
you will find, almost immediately, puddles of water and small waterfalls wich, in the morning, can still be frozen.
You can walk around going up the bed of the creek.
One of the unique features is that the stream bed is made of lava rock.
The water has smoothed the lava rock and made the stream bed smooth.
Sometimes it will be necessary to go into the woods to overcome the particularly steep areas.
Continuing the ascent after about an hour of walking you will reach a plateau devoid of trees.
After walking for so long in the thick of the forest, the feeling that gives the possibility of expanding the outlook is intoxicating.
If during your holiday you just want to relax, or if you came by train and you don't feel like driving, B&B Villa Maria is able to organize this excursion with the help of specialized naturalistic guides.
The guides will pick you up at the facility and take you home at the end of the day.
Remember to book early to make sure you can enjoy this fantastic adventure.